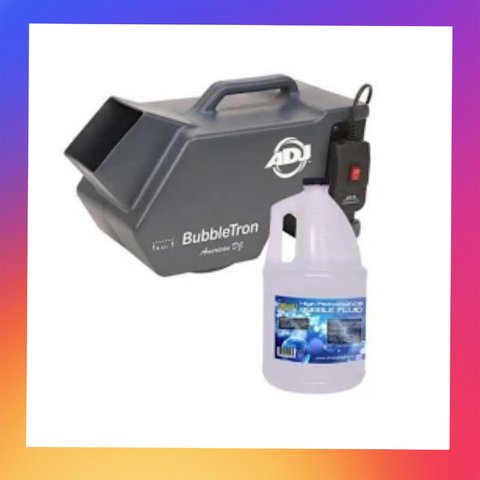 BUBBLE MACHINE
Incredibly High-output Bubble Generator
Power up the Chauvet Bubble King bubble machine to fill large areas with a ridiculous amount of bubbles. Seriously, this thing makes a ton of bubbles. The Bubble King employs three double-wands to cover large areas thoroughly and evenly. Use the manual bubble button to control bubble output. If your event calls for extreme bubble generation on demand, you need the Chauvet Bubble King! Chauvet Bubble King Bubble Generator Features:
High-output bubble machine

Fills large areas with bubbles, completely and evenly

Fluid tank capacity: 56 oz.

Fluid consumption: 11 oz./hour

Hours of bubbles per tank: about 5
Bombard them with bubbles from the Chauvet Bubble King!